Private Investigator Las Vegas
If you're searching for the most sophisticated and expertly skilled private investigator Las Vegas has to offer, search no further than Francis & Associates, Your Investigative Partner.
As a premier private investigator Las Vegas agency, Francis & Associates has a team of private investigators serving Las Vegas, Nevada, and the surrounding regions, including Henderson, North Las Vegas, Boulder City, and Pahrump.
Unlike many other private investigation agencies in Las Vegas, our Las Vegas private investigators offer more than just holding a camera. Our highly trained team of private investigators in Las Vegas specializes in conducting complex investigations backed by decades of experience. We have earned a reputation as leaders in the industry, serving law firms, corporations, private businesses, and individuals alike. When asked which private investigation agency they would most highly recommend, Francis & Associates is always their top choice.
Schedule a Free Confidential Consultation Today!
Our Private Investigator Las Vegas Services
We currently offer an extensive selection of investigative services in Las Vegas that you can depend on to make the right choice regarding your type of case. Our assignments are discrete and completely confidential, delivering accurate and reliable results. If you require an investigator specializing in complex investigations, Francis & Associates should be your first choice for the right private investigator in Las Vegas.
Have a review throughout our website for an overview of our professional services to see what we can do for you, including in our services tab above. If you cannot find the service you need or have questions or concerns, call us for a free and confidential consultation so that we can provide you with peace of mind, answer your questions, and provide you with a service at an affordable budget.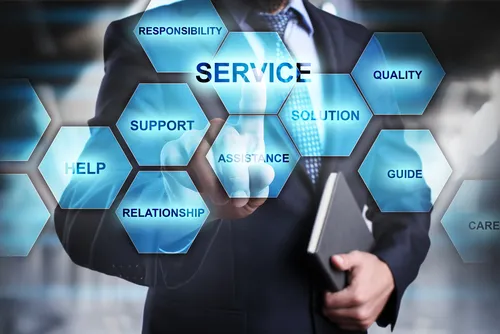 Hiring The Right Las Vegas Private Investigator
It is no secret that having an experienced Private Investigator in Las Vegas can count a lot for a successful investigation outcome. Our private investigators and detectives are licensed through the State of Nevada Private Investigators Licensing Board and individually selected by their experience level for each assigned case.
Our private investigators come from many backgrounds, including former law enforcement in both state and federal backgrounds, insurance professionals, and former law firm litigation companies. All have a degree of ingenuity and are highly efficient. All private investigations are carefully performed, discretely, and confidential, and we will lawfully utilize all available resources to provide the answers and solutions you require.
Having an experienced Private Investigator in Las Vegas counts for a successful investigation outcome.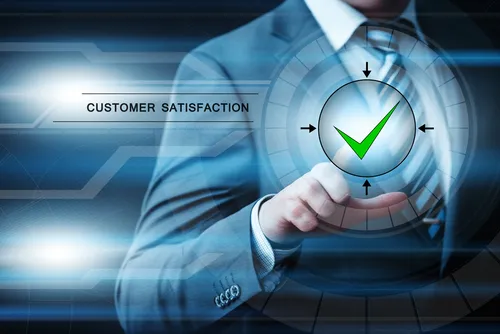 Why Use Francis & Associates
We understand your difficulties finding and hiring the right private investigator in Las Vegas to handle your case. It can be challenging if you have never had to find a private investigator before, knowing where to start or find the best solution for your needs.
At Francis & Associates, our investigative team specializes in complex, discrete investigations and has succeeded successfully for 29 years. Our private investigative team all carry a unique, specialized skill set you will not find at other investigation agencies. We will work diligently to develop a customized strategy for your situation because we understand that not every case is identical. Our private investigators not only want to satisfy your expectations, but we also want to exceed them as well.
Unlike other private investigation agencies, our private investigators must attend continued education throughout the year on expectations of privacy and other laws that, if done incorrectly, can jeopardize your case.
These are just some reasons you would want to choose us as your investigative partner. If you are searching for the most advanced and professionally trained private investigators in Las Vegas, our team of investigative professionals is ready to assist you, our valued client, with the service you demand and require with professionalism, integrity, and confidence.
Our team is here to answer all your questions 24 hours a day, seven days a week.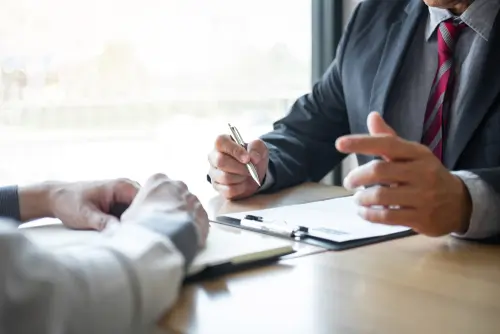 Meeting With Our Las Vegas Private Investigator
When you contact us, you will meet with one of our private investigators in our Las Vegas office, or if you require, we will come to you to discuss your case and your objectives. After discussing your case, we will provide you with a correct strategy to meet your objectives. After you meet with us, we will assign your case to the right investigator with the best background and experience. Depending on your type of case and if you are working with an attorney, the investigator assigned will also want to speak with your attorney to discuss their objectives and obtain case documents to assist the investigator working on it.
The investigator will also provide you with a scheduled day in the weeks ahead when you can expect an update on your case. During these scheduled updates, you should expect to learn which objectives are still active, which are completed, and the outcomes.
The investigator will also be expected to provide you with a written report detailing the investigation with supporting evidence attachments to support the outcome of his investigations.
Thank you so very much for all your hard work! You are the best, Dwayne, and thank you again for the fantastic work and for taking the time to listen to everything I had to say for nearly an hour. My attorney was also impressed and said he would use you in the future. Would you please tell Jessica I really appreciate all of her updates. So happy !!
I appreciate the honesty and professionalism I received from this company. The outcome was exactly what I expected, and they gave me the needed answers. Thank the owner, Dwayne, again for your professional courtesy to this old vet. These days, money is tight. Thank you again, sir. I will recommend you to others. If anyone needs an honest hard working PI, call this company. You definitely won't be disappointed.
We utilize Dwayne from Francis & Associates at the Law Firm I work at and he is our private investigator of choice. His professionalism is instantly noticed from the moment you meet with him and he has a strong work ethic with a motivation to succeed with every case he receives. Our entire staff feels extremely confident every time we assign Dwayne and his staff an assignment because we know it will be worked efficiently and professional from beginning to end