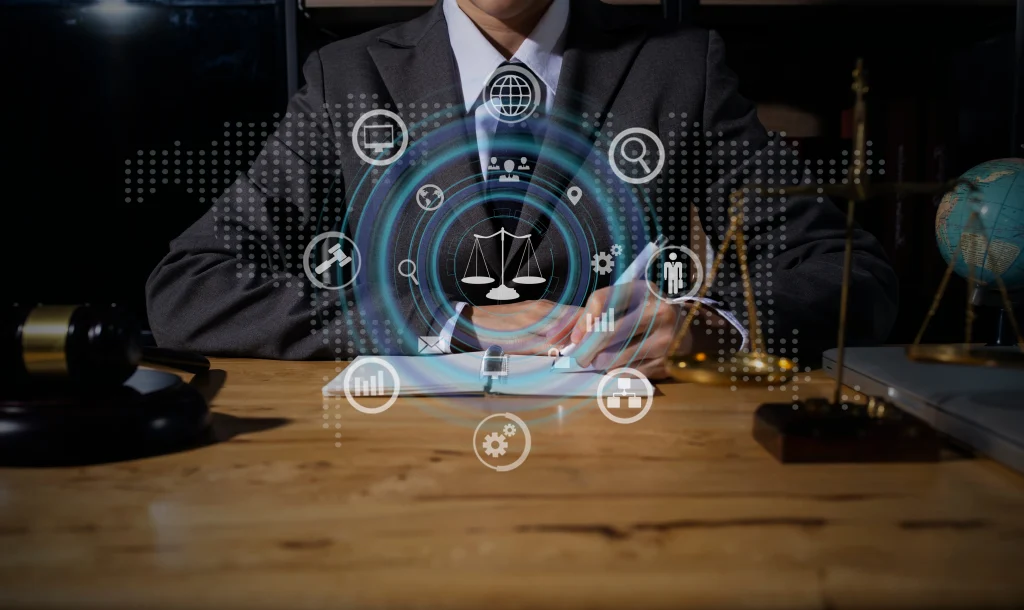 Francis & Associates Litigation Support Services
Francis & Associates and our private investigators are leading the way in offering litigation support to law firms throughout Las Vegas and the surrounding areas. Our private investigators in Las Vegas have backgrounds in law enforcement and understand police procedures and know what to look for in evaluating evidence. We are also familiar with and know our way around courthouses to collect what you need when you need it.
Law firms today don't always have the time, resources, or experience to personally locate every potential lead or gather evidence when bombarded with several litigation cases. This is where Francis & Associates can help you find crucial evidence.
With Francis & Associates as a crucial extension of your legal research team, you can focus all your time and attention on building a solid case for your clients. While our private investigators work with law firms, all communications are protected as privileged and cannot be divulged to third parties.
Through our investigative research, our private investigators will produce a detailed and accurate report describing our findings. Law firm attorneys can also use these reports in drafting subpoenas, discovery requests, and other filings.
Cases that Benefit our Litigation Support Service
Criminal Defense
Liability Defense
Crime Victim Support
Tort Actions
Insurance Fraud Claims
Family Law and Custody Cases
Wrongful Death Cases
Probate Proceedings
What Our Private Investigators Can Assist you With
Here are just some of what we can assist you with during the scope of our investigation. We can also tailor other tasks specific to your case.
Locating Witnesses
Social Media Deep Searches
Witness Interviews
Informant Targeting and Recruitment
Collecting Evidence / Fact Gathering
Court Case Research Past and Current
Physical Surveillance
Civil and Criminal Background Checks
Case Review and Analysis
Discovery Review
Investigation of Assets
Retrieving documents and public records

Computer and Cell Phone Forensics
Call us today at 702-623-8089 to discuss your type of investigation needs. As always, we offer a free consultation and affordable solutions and answer the questions they need answering.