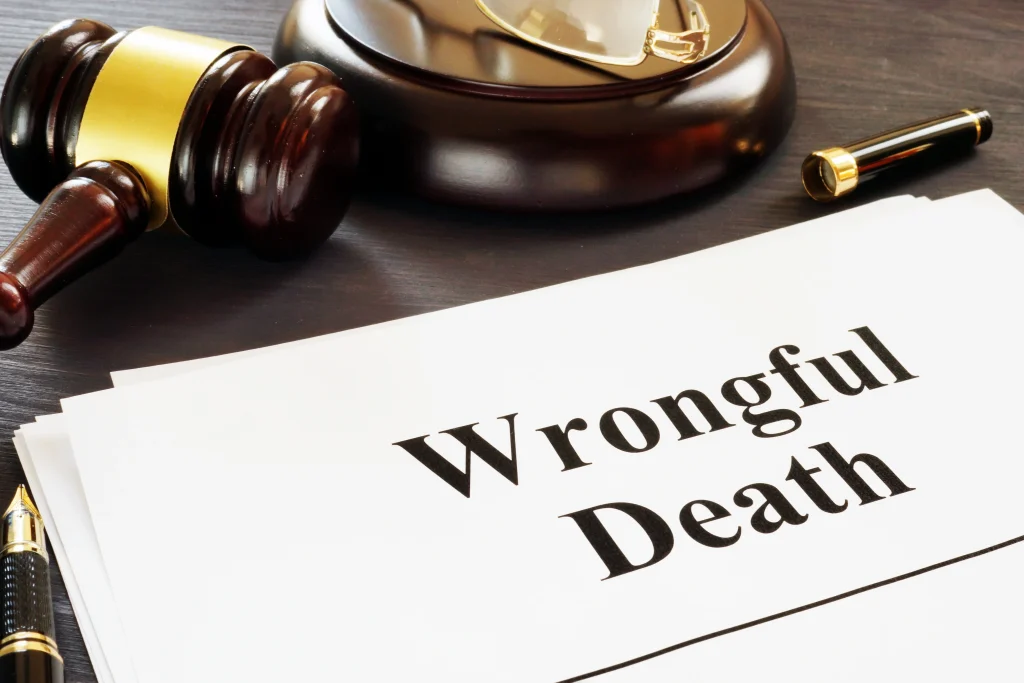 What is a Wrongful Death?
Many lawsuits for wrongful death stem from criminal trials, using comparable evidence with a lower burden of proof. However, a wrongful death finding does not necessarily equate to a criminal conviction related to the fatality.
Not all wrongful death inquiries commence as such. Occasionally, a private investigator may conduct another examination and come across available evidence that points to a wrongful death. In such a situation, the investigator may share the findings with the surviving family or their legal representative to pursue appropriate legal action.
Furthermore, in most states, there are time constraints within which wrongful death claims must be filed after death. Therefore, it is advisable to engage a specialized private investigator to collect the necessary evidence of neglect to establishing your case within the limited time frame.
The evidence amassed through our investigation can help you determine the strength of your case and whether it is worth pursuing. This could prevent you from incurring additional costs charged by attorneys, which are generally non-refundable.
How a Private Investigator Investigates a Wrongful Death
Investigating a wrongful death case as a private investigator can be complex and challenging. Here are some steps that a private investigator may take to investigate a wrongful death case:
Conduct interviews: The investigator may interview witnesses, family members, and anyone else who may have information about the death's circumstances. This can help them piece together a timeline of events and identify potential suspects.
Review evidence: The investigator may review police reports, autopsy reports, and any other relevant evidence related to the death. This can help them identify any inconsistencies or gaps in the evidence that may warrant further investigation.
Gather additional evidence: The investigator may conduct surveillance, take photographs, and collect other evidence that can help support or refute the official version of events.
Identify potential suspects: The investigator may identify potential suspects or persons of interest based on the evidence gathered. They may conduct background checks, follow leads, and gather further evidence to build a case against these individuals.
Work with legal professionals: The investigator may work closely with lawyers or legal professionals to ensure that the evidence they gather is admissible in court. They may also assist with preparing a case for trial and testifying in court if necessary.
Recognizing that conducting an inquiry into a wrongful death case can be a delicate issue is crucial. The investigator entrusted with your case will handle it with compassion and consideration for the deceased's family and close acquaintances. Our team of private investigators boasts prior experience in law enforcement. They will adhere to all relevant laws and guidelines, including obtaining required consents and clearances, to guarantee their investigation is conducted within legal and ethical bounds.
What types of Death Investigations are there?
Malpractice & Medical Investigations: These investigations often focus on deaths caused by medical negligence and incorrect medical treatment.
Workplace Investigations: Industrial accident investigations are motivated by deaths caused by company negligence or company mismanagement.
Products Liability Investigations: These investigations find deaths caused by badly-designed and poorly-tested consumer goods.
Accident Investigations / Criminal Investigations: These investigations uncover criminal responsibility for wrongful death and a crime.
Call us today at (702) 623-8089 to discuss your death investigation case. As always, we offer a free consultation and affordable solutions to any investigative problem and answer the questions that need answering.