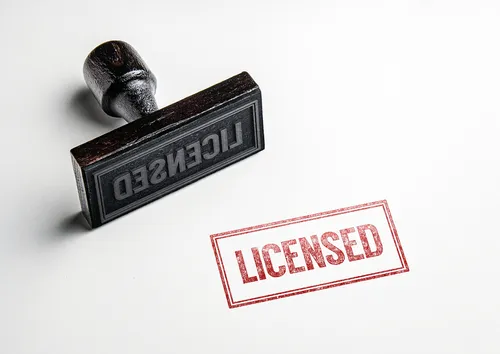 Do You Know if a licensed private investigator is handling your case?
Recently we have noticed out-of-state companies who claim nationwide coverage receiving cases originating from Nevada and being issued without being licensed in this state to accept or be paid to do so. This type of activity is unlicensed and creates many problems for those who contract with them and those who engage in their cases.
Those who contract with them, whether they be attorneys, insurance companies, TPA's, businesses, or private individuals, will soon discover the legalities and the inevitable of your case being thrown out and possibly a lawsuit against you from your client or plaintiff. You may also discover a criminal complaint filed against you for stalking.
Even worse, these companies will cut and paste report contents from the licensed agency into their report template. This happened to us recently when our investigator was listed within the other agency's report that they turned in the court, and the court issued a complaint by the plaintiff. Then our investigator was fined because the company had no Nevada license, and my investigator's name was not registered with their company. Of course, the board rectified this since we provided them with all the emails and a copy of our report and invoice. Still, this was unnecessary.
You will also find many large giant private investigation agencies who, again, are not licensed in your state to collect, assign or accept payment for cases originating in the state and will attempt to have you agree on sub-contracting for them, still, the same unlicensed activity. According to the private investigator licensing board, you can not be a sub-contractor to an unlicensed private investigation agency in Nevada. They become your customer or client, and you conduct and manage that case as you would with any other customer or client, UNLESS they also hold a license in the state to conduct investigations.
You can read information from the State of Nevada Revised Statutes under NRS 648
It's highly recommended that if you are receiving cases from an out-of-state investigation company, take the time to check and verify if they are properly licensed to do so. Additionally, if you are issuing a case to a so-called nationwide investigation company, take the time to verify they are licensed in that state to accept cases and or be paid for cases that originate in the state. It will save you a lot of unnecessary headaches.
Francis & Associates is a licensed private investigation agency operating in the State of Nevada under NV PILB #1408. If our agency is contacted by a customer who requires work to be done in a state we are not licensed in, we assist that client in contacting a network agency and have the client work directly with that agency. Work Smarter, Not Harder!